School News
March 19, 2021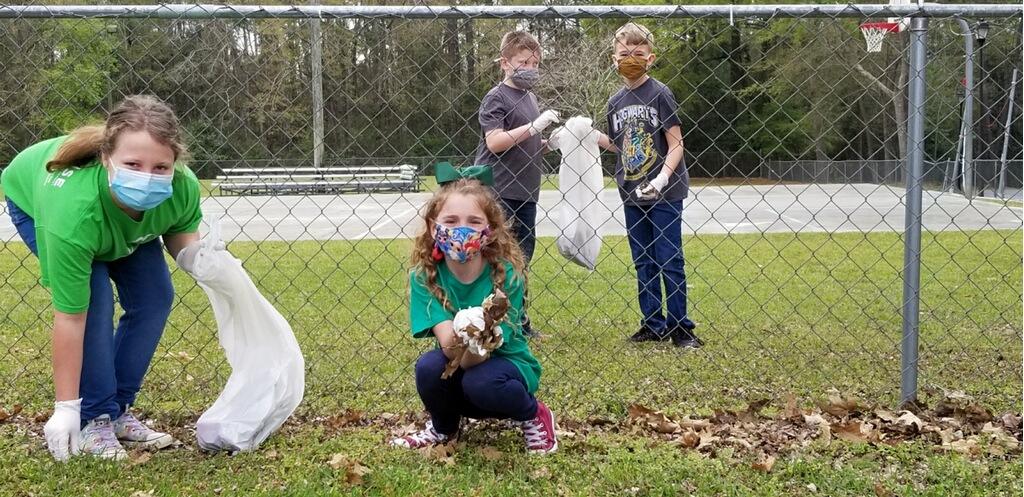 St. John the Evangelist Catholic School (SJCS) recently launched a Lenten Service Project. Kicking off on Tuesday, March 17, students in Pre-K2 - 8th grade donated their time to projects helping others. Once completed, SJCS students and teachers will have completed approximately 172 service hours.
Activities for the SJCS Lenten Project include planting flowers, clearing weeds, organizing equipment and supplies and picking up trash. The school plans to organize additional service projects in the community in the future to continue giving back.
"It is important for students' overall character development to serve others and understand the importance of giving their time to benefit others," said SJCS Counselor Erin Gaskins. "The students are working alongside one another and with their teachers to accomplish their project goals, which is rewarding for them."
The students will complete their service hours by the end of the month and continue to collect pledges for their service time to benefit the Lumen Christi Education Scholarship Fund. The Lumen Christi Education Scholarship Fund was established to assist local survivors of domestic violence and/or sexual abuse to pursue educationl opportunities to build a better future for themselves and their children.
Recent Posts
Archives