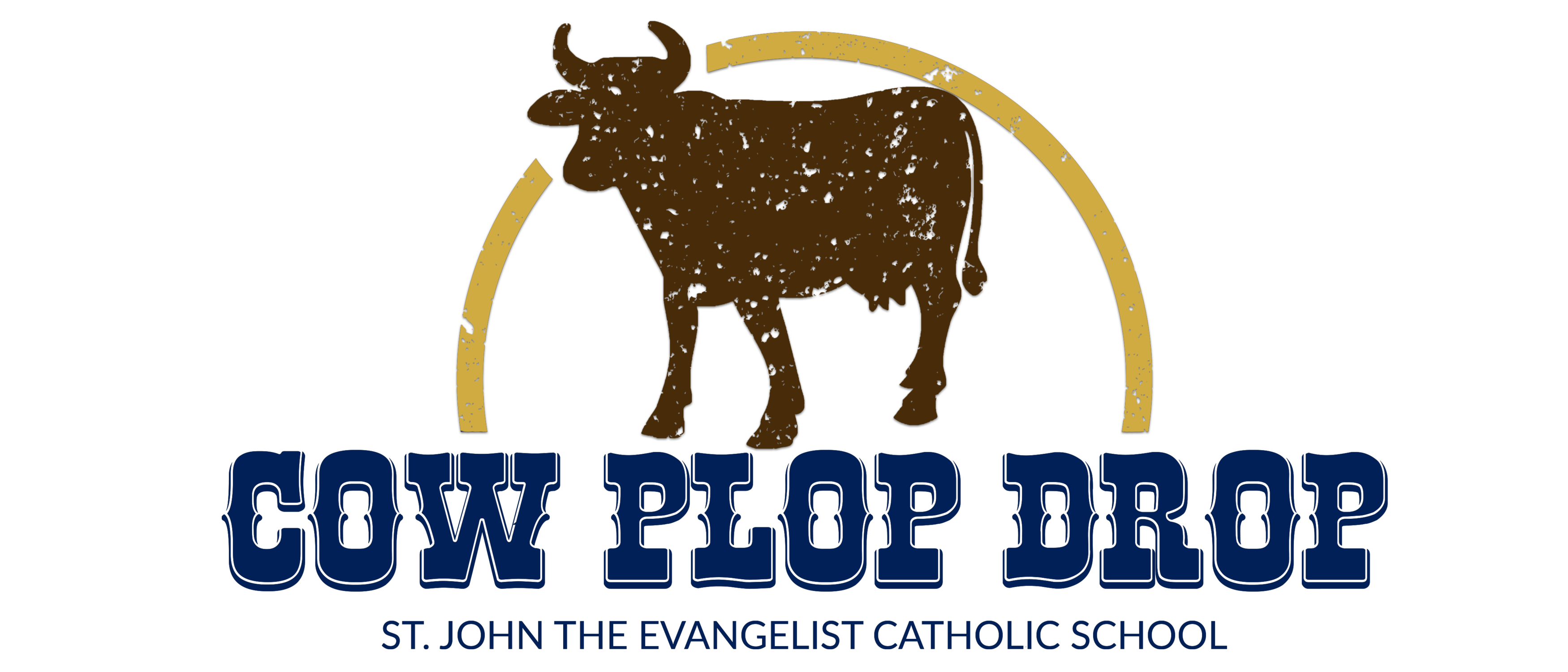 Pay for a Plot and Hope for a Plop!
Saturday, October 22
We are letting a cow loose on our soccer field. Purchase a plot and wait for the cow to drop a plop. The first plot where the cow plops wins $1,000.
Tune in LIVE to watch the action on SJCS Facebook Page Saturday, October 22 at 10:00 AM.
PLOT PRICING
1 Plot - $20
3 Plots - $50
CLICK HERE TO PURCHASE YOUR PLOT!
Click Here for the Plot Layout
Click Here for an Aerial View of the Plots
Plots will be drawn on the field and assigned at random. We will notify you of your plot(s) prior to the event.
---
SPONSORSHIP OPPORTUNITIES AVAILABLE
For 2022 - 2023 School Year!
St. John the Evangelist Catholic School has been continuously serving our children since its founding in 1941, and with support just like yours, we look forward to continuing to serve and to pave a bright future for the children in our community. Your continued support helps our students SOAR!
2021 - 2022 Sponsorship Form | 2021 - 2022 Sponsorship Brochure
Contact us at 229-244-2556 or info@sjcsvaldosta.org for more information or to become a sponsor.
---