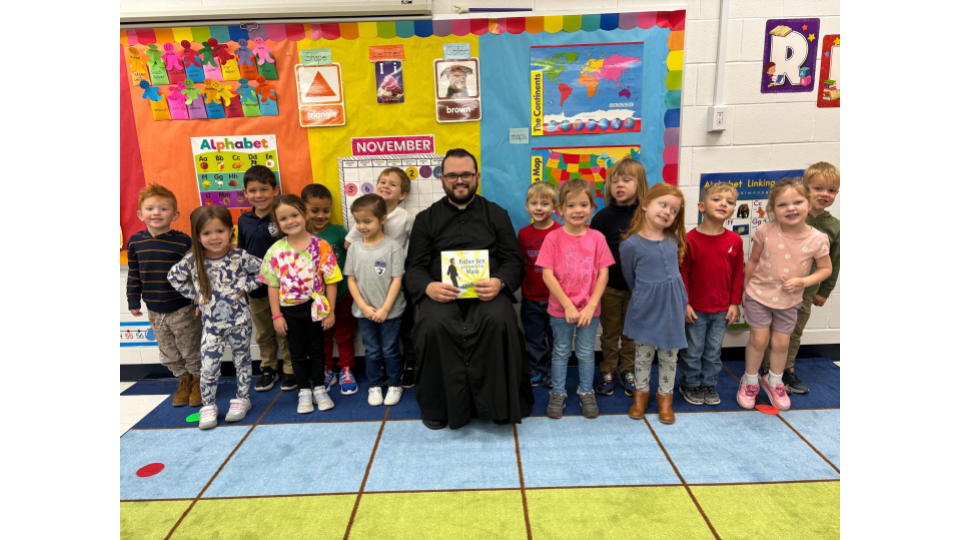 Early childhood education is an important part of building a child's academic, spiritual and social foundation for a successful life. St. John Catholic Preschool utilizes an early childhood based curriculum that uses age-appropriate resources, methodology and materials.
By introducing children to Christian virtues, prayer, and more, your child will have a dynamic religious formation. SJCS recognizes that children are unique with their own backgrounds, personalities, and learning styles. Our curriculum meets the child where he or she is and empowers them to discover, learn, explore and succeed.
St. John School's preschool program is from 7:50 AM to 3:15 PM. Students may be dropped off as early as 7:30 and are able to go to extended care until 6:00 PM.
Additional rates apply for extended care.
---
CURRICULUM GOALS
St. John Catholic Preschool curriculum is based on a wide pool of resources in order to stimulate children from varying backgrounds and levels of achievement. The curriculum not only meets all Georgia state standards but is also augmented by religious studies.
The curriculum consists of basic religious lessons, a beginning language program, math readiness, and motor skill development including art and music. Great attention is given to developing the whole person in an atmosphere of exploration and discovery.
Program goals include the development of social, cognitive and motor skills. Emphasis is given on developing a culture of respect for the world and people students interact with through fun and relevant experiences.
SJCS Preschool strengthens its curriculum with a wealth of new resources to supplement learning. All preschool classroom furnishings were updated for the 2023/2024 school year.