St. John Catholic School is updating the uniform policy beginning the 2019-2020 school year and fully implementing it for the 2020-2021 school year. The new uniforms will incorporate the St. John Catholic School's colors and logo to best feature the school and present a professional appearance. Uniform pieces will be available for purchase online, making it easy and affordable for parents to integrate uniform pieces into student's wardrobe over the next school year.
Updated Uniform Policy
The uniform items, listed below, will be required for the 2020 - 2021 school year and can be worn for the 2019 - 2020 school year as well. For the entire SJCS Uniform Policy, click here.
---
Required Belt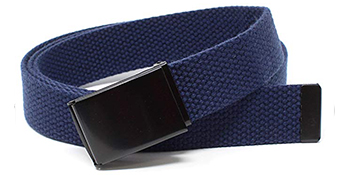 Navy Canvas 1" Inch, 1.25" or 1.5" Inch Belt