The T.J. LaHood Memorial Library

WHO WE ARE
Library Media Specialist: Kippy Tift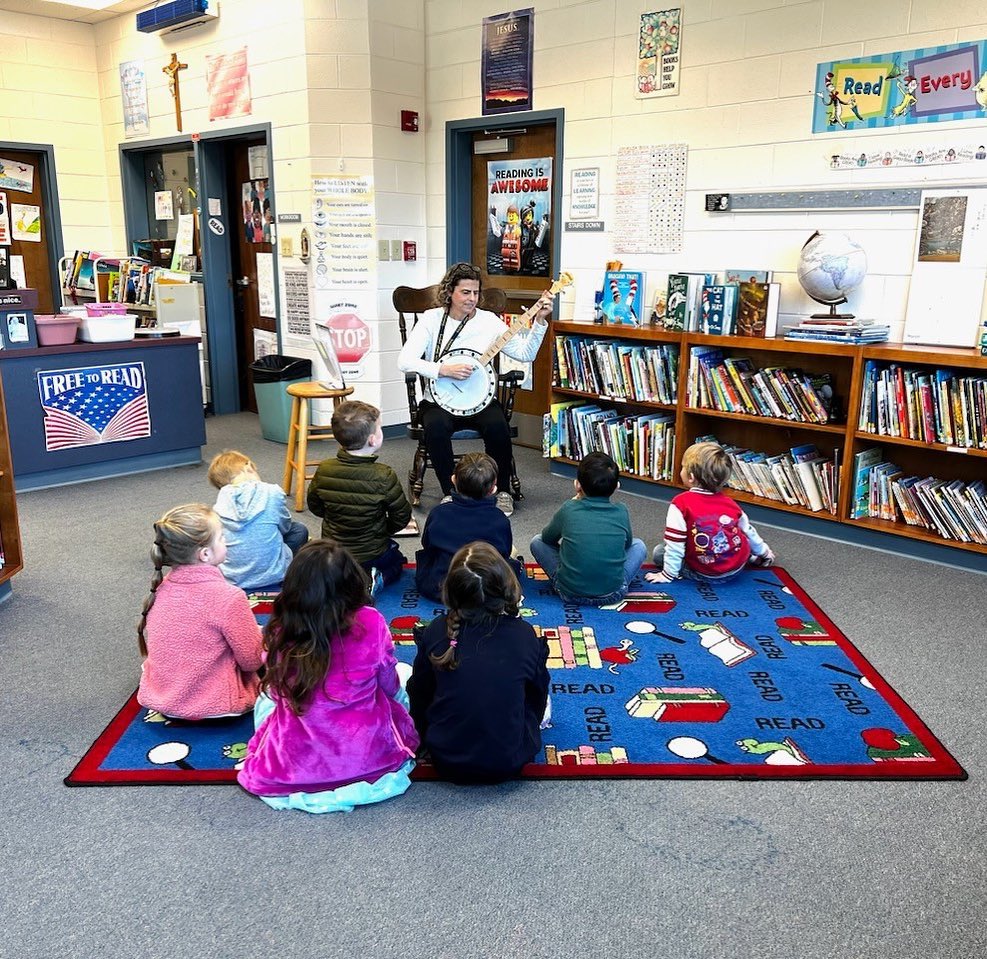 Master of Library and Information Science; Certified Media Specialist
Email: kippy.tift@sjcsvaldosta.org
Our goal is to promote information literacy, boost reading levels, and help instill a lifetime love of books and reading.
WHERE WE ARE
We are located on the 2nd floor of the school office building. Our library is a happy, airy, and productive space with one wall of windows overlooking the campus and the trees. There are pillows and bean bags for quiet time, puzzles and games for hands-on activities. There is a bank of student computers and user-friendly displays of popular books by genres or series.
WHAT HAPPENS IN OUR LIBRARY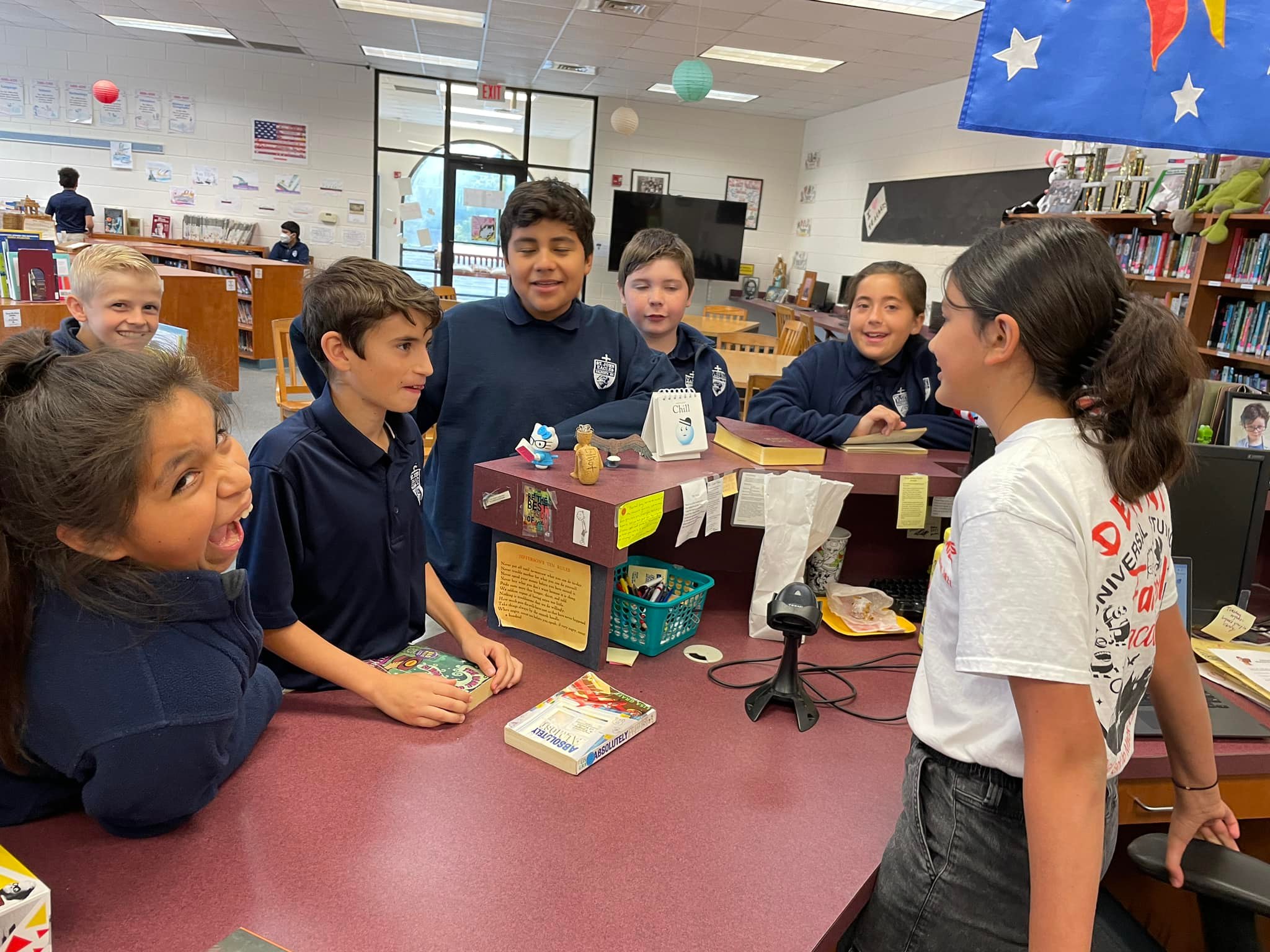 Prek-4th grade all have weekly library classes. We incorporate Diocesan standards that build reading and information literacy skills. We also make time each library class for a fun and enriching read-aloud and students check out books!
K-4th grade participates in the Georgia Book Award program, in which over a number of months, the librarian reads aloud each of the 20 picture books that have been nominated for a Georgia Book Award that year. Then in March, each student votes to choose their favorite of the books, and we send the votes in to add in with other participating schools around the state. The winning book is given the Georgia Book Award, so the students are a part of the process.
Students in grades 5-8 are encouraged to visit the library as much as possible to check out books, and/or to use the space to study and do research.
WHAT IS IN OUR COLLECTION?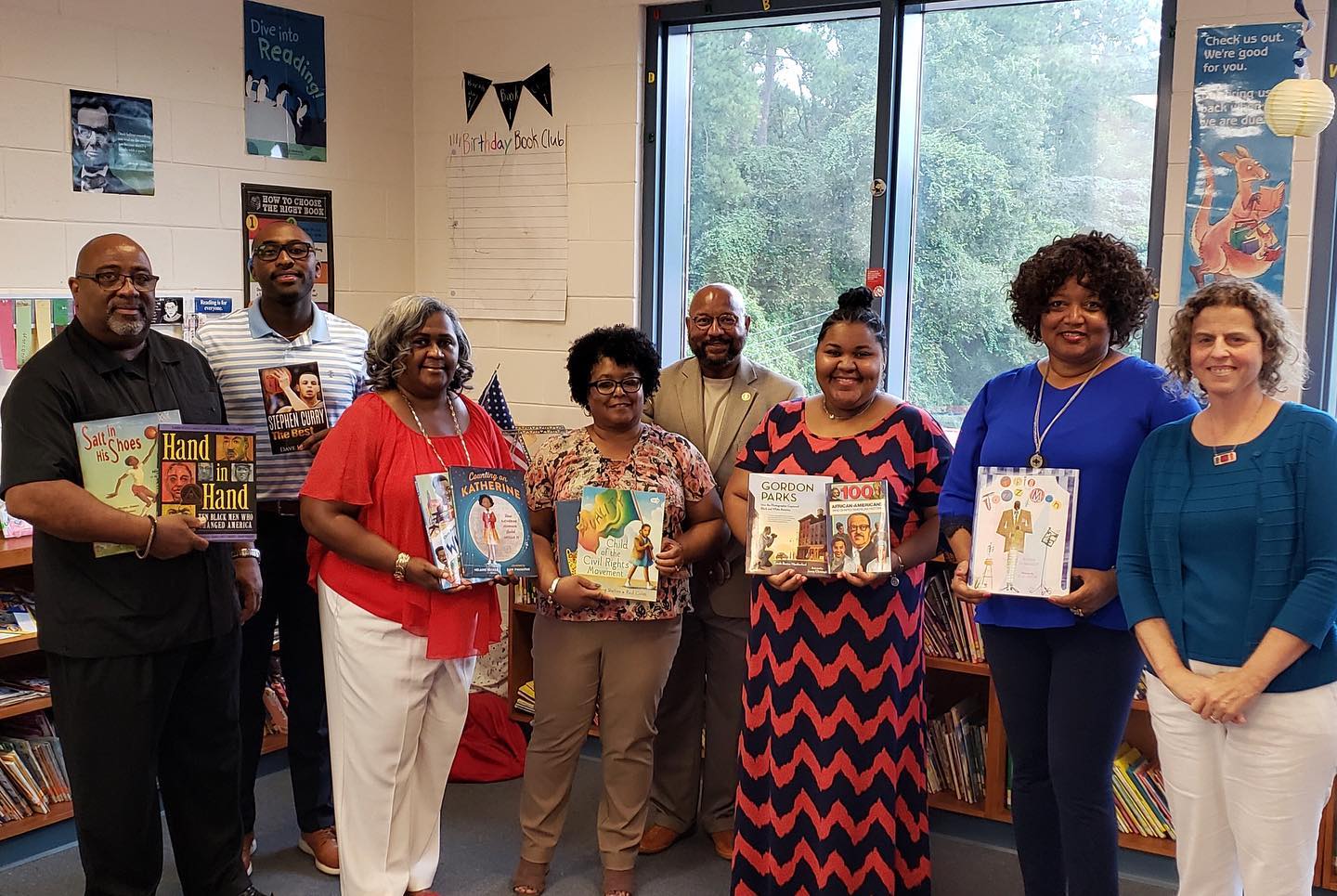 We have over 14,000 titles in our collection, including DVDs and magazines. We do our best to include the latest most popular books and series, and also the most critically-acclaimed titles for PK3-8 grade readers that are published. We have our books color-coded for reading levels.