School News
Posts Tagged "student success stories"
November 15, 2022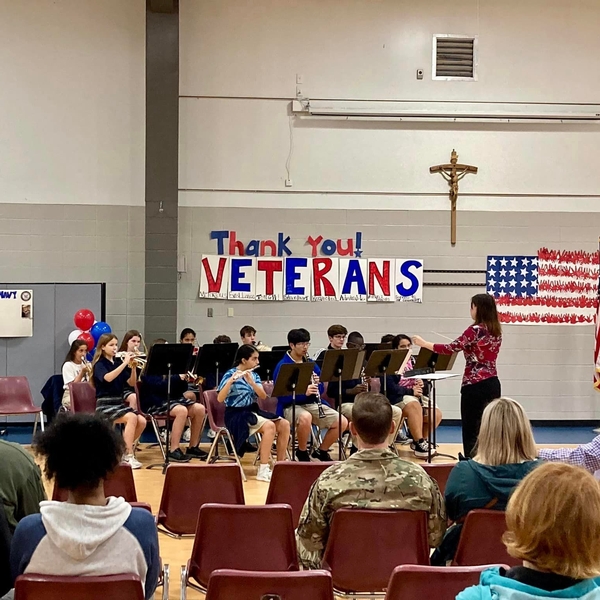 The students, faculty and staff of St. John the Evangelist Catholic School recently honored veterans and active duty members of the military at a special reception Thursday, November 11 2022. The special event included a patriotic procession, reciting of the Pledge of Allegiance, letters to veterans, the Armed Services March performed by the school band and refreshments.
"Many of members in our SJCS community have served or are currently serving in the military and we felt it was important to say 'thank you' to them in a special way," said SJCS Principal Vito Pellitteri. "Our Veterans Day program demonstrates to our students the importance of service and showing appreciation to others."
September 12, 2022
St. John the Evangelist Catholic School Students Score Higher than National Average in All Subjects
Saint John the Evangelist Catholic School (SJCS) recently received results from its Fall 2022 MAP testing. The school conducts testing three times a year, Fall, Winter and Spring, to measure achievement and growth of its students in kindergarten through eighth grade in the areas of math, reading, language usage (second grade through eighth grade) and science (third grade through eighth grade).

Fall 2022 MAP testing results show that SJCS students score higher than the national average in all four areas: math, reading, English/language arts and science for all 31 of the subject and grade level combinations tested.

"I can't put into words just how proud I am of all of our Eagles in continuing to score higher than their peers nationally in all four subject areas," said SJCS Principal Vito Pellitteri. "This confirms the dedication our teachers have to provide students with a strong academic foundation, continuing the tradition and reputation SJCS has for developing high achieving students."

November 08, 2019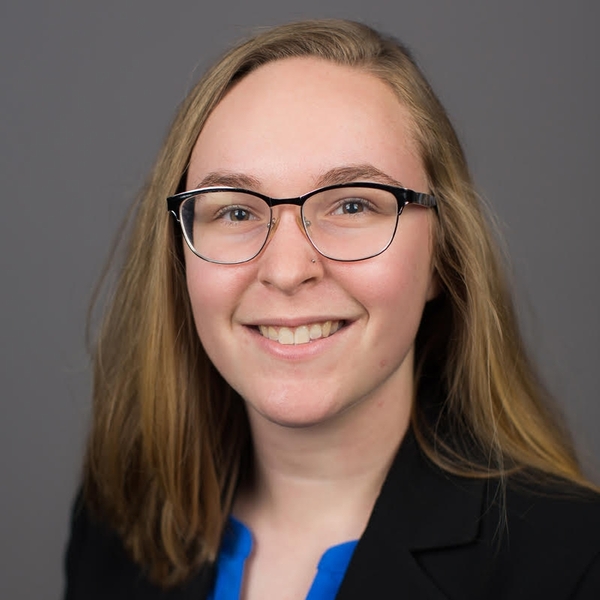 St. John Catholic School Alumna Selected for Georgia Tech Research Project
Project to Identify Environmental Impact of New Building

Valdosta, GA – Saint John the Evangelist Catholic School (SCJS) graduate was recently selected to participate in a research project at the Georgia Institute of Technology (Georgia Tech). 2014 SJCS graduate, Caroline Miley, will participate in the school's Living Building Challenge from the International Living Future Institute. This team will evaluate the impact of the campus' new eco-friendly building on the environment.
"My teachers at SJCS helped grow my love of science and math," said Caroline Miley. "Without them, I wouldn't have pushed myself to apply what I've learned to the real world and have the opportunities I have today."
After graduating the 8th grade from SJCS in 2014, Caroline attended Valdosta High School where she graduated third in her class in 2018. She is in her second year as an environmental engineering major at Georgia Tech and is currently a member of Georgia Tech's Engineers Without Borders – Malawi, the Association of Environmental Engineers and Scientists and a volunteer with Trees of Atlanta. Miley's future plans include studying abroad and completing a Spanish minor.
The Living Building Challenge helps build structures that connect people to light, air, food and their community, are self-sufficient and create a positive impact on humans and the environment around it. The team will evaluate the impact of Georgia Tech's Kendeda Building for Innovative Sustainable Design on the non-human living and nonliving environment. Issues involved with that will include determining the effect of building utilization and weather on indoor air quality, developing methods to increase carbon capture by soils and minimizing energy and water utilization and waste production. More information on the Living Building Challenge can be found at https://living-future.org.
###