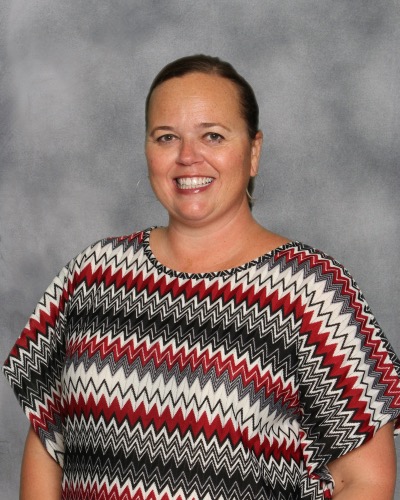 Erin Gaskins
Guidance Counselor
Groups: Guidance
Employed Since: 7/29/2019
1 Years Experience At School
Degrees
College

Valdosta State University

(1998)

Post-graduate

Valdosta State University

(2000)

Post-graduate

Albany State University

(2004)
I am a Valdosta native who graduated from Valdosta High School in 1993. I also attended UGA, VSU, and ASU where I received a Bachelor's degree in Psychology, a Master's Degree in Clinical Psychology, and a Master's Degree in School Counseling.
I obtained my License as a Professional Counselor (LPC) while living in Tifton and working for Behavioral Health Services as a Substance Abuse Counselor, then later as the lead Child & Adolescent Mental Health Provider (therapist).
In 2003, I took a job as a school counselor at Colquitt County High School in Moultrie, GA, then moved to Valdosta High School as a school counselor in 2007.
I am married to Jason Gaskins and we have two daughters. The oldest, Emma, is a competitive swimmer with Valdosta Aquatics who also loves volleyball and to play the clarinet. Our youngest, Eslea, inspired me to help found the Down Syndrome Association of South Georgia is 2011, which I still help run today.
I am excited to work with the students at St. John Catholic School. I look forward to getting to know each student individually!
If you ever have any questions, please feel free to contact me. My email is accessible from home or work, so email me when possible: erin.gaskins@sjcsvaldosta.org.