St. John Catholic School Alumna Selected for Georgia Tech Research Project
November 08, 2019
By SJCS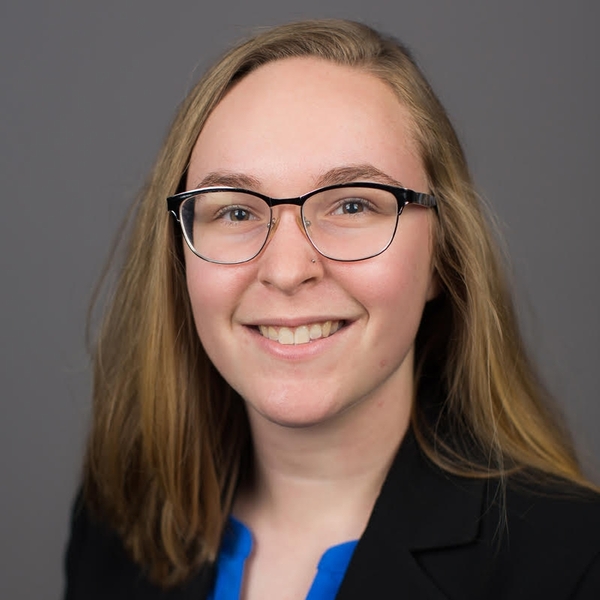 St. John Catholic School Alumna Selected for Georgia Tech Research Project
Project to Identify Environmental Impact of New Building

Valdosta, GA – Saint John the Evangelist Catholic School (SCJS) graduate was recently selected to participate in a research project at the Georgia Institute of Technology (Georgia Tech). 2014 SJCS graduate, Caroline Miley, will participate in the school's Living Building Challenge from the International Living Future Institute. This team will evaluate the impact of the campus' new eco-friendly building on the environment.
"My teachers at SJCS helped grow my love of science and math," said Caroline Miley. "Without them, I wouldn't have pushed myself to apply what I've learned to the real world and have the opportunities I have today."
After graduating the 8th grade from SJCS in 2014, Caroline attended Valdosta High School where she graduated third in her class in 2018. She is in her second year as an environmental engineering major at Georgia Tech and is currently a member of Georgia Tech's Engineers Without Borders – Malawi, the Association of Environmental Engineers and Scientists and a volunteer with Trees of Atlanta. Miley's future plans include studying abroad and completing a Spanish minor.
The Living Building Challenge helps build structures that connect people to light, air, food and their community, are self-sufficient and create a positive impact on humans and the environment around it. The team will evaluate the impact of Georgia Tech's Kendeda Building for Innovative Sustainable Design on the non-human living and nonliving environment. Issues involved with that will include determining the effect of building utilization and weather on indoor air quality, developing methods to increase carbon capture by soils and minimizing energy and water utilization and waste production. More information on the Living Building Challenge can be found at https://living-future.org.
###
---
---
St. John the Evangelist Catholic School
2 days ago
The Stations of the Cross event that we will be streaming is a project that our 7th-grade students worked to complete in their Religion class with Mrs. Rickman. Students were divided into teams and each assigned a station of the cross. The assignment was to relate each station to an event happening in our lifetime to draw the comparisons of what Jesus went through to something that the students may be able to relate to a bit easier. This also helps the students understand the idea that we can see Christ in others and in the events that are happening. Through this assignment, students found an image that they felt best reflected each station, will be explaining the event and how it relates to Jesus's, and finally offering a prayer to conclude each station. It is important that we relate Jesus' passion and events centered around the Stations of the Cross to current events so that our older students can better understand the sacrifices that Jesus made for us. Knowing that the Stations of the Cross represent the final events of Jesus' life many of the stations and corresponding current event images may be considered to be too intense for our younger students. As such, I am attaching a preview of the materials that will be presented in our Live Stream in this email for you to preview before we go live. It is one thing to attend the event in the evening and participate in an auditory capacity while glancing at the images around the church. This experience, we hope, will allow our older students to better relate to and understand the gravity and sacrifice of Jesus. Our younger students may join us in an "audio-only" experience to pray with us throughout all of the stations. Please check your email for more information.
---
---
---
---
---